100% made in Germany since 1919
We manufacture electric branding irons, welding irons and soldering irons.
Since 1919, all we're striking for is providing you with the best branding tools available. We are the only manufacturer of the ledgendary ALK-branding irons which are sold under the original and sometimes other names in the market.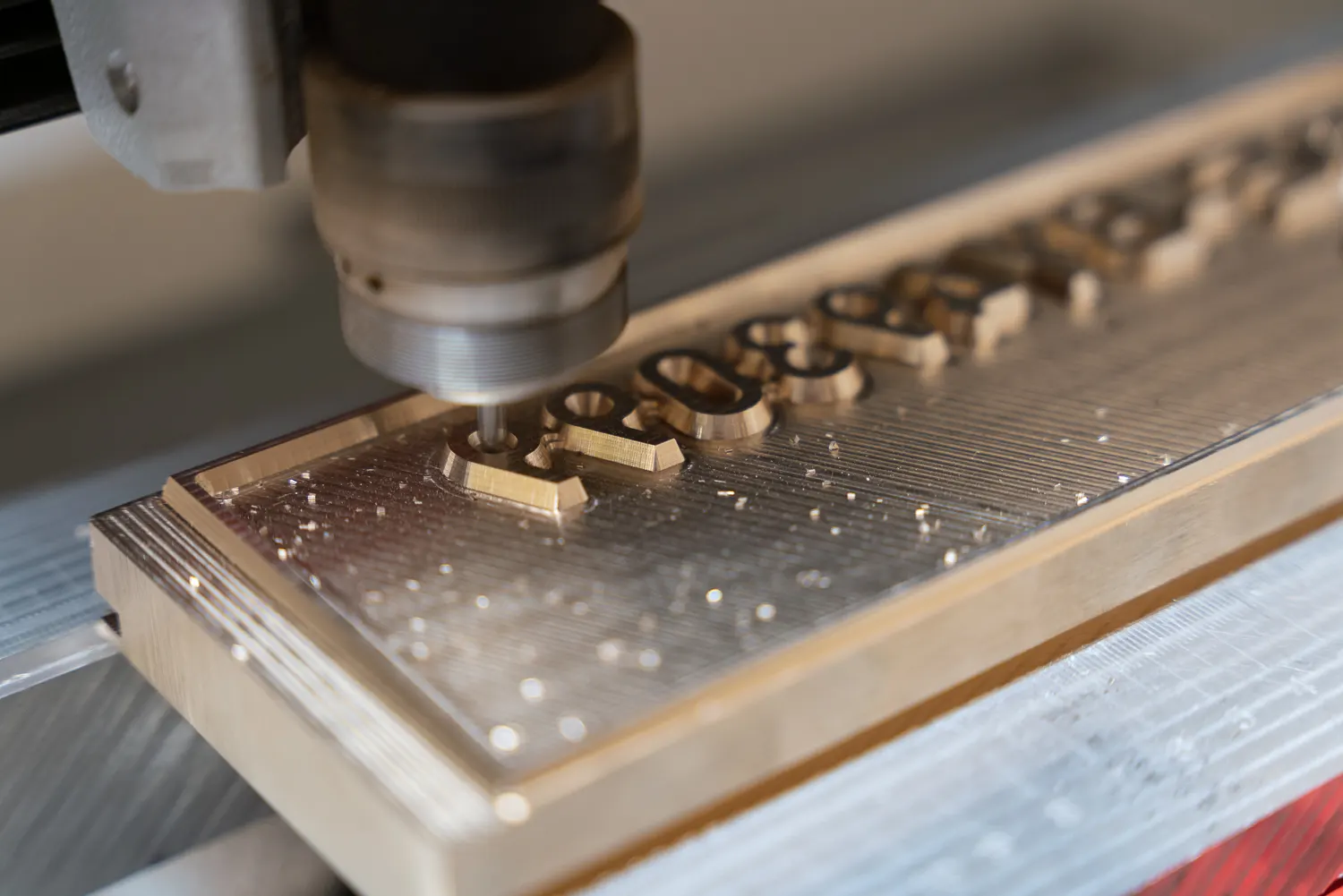 About us
Unique quality and performance
Our manufacturing takes place in Kiel, Northern Germany, since the very beginning and we love to work with our customers throughout Europe and some parts of the rest of the world. What's really different to other products is extremely solid quality, strong wattage and our experience from decades of stamp production.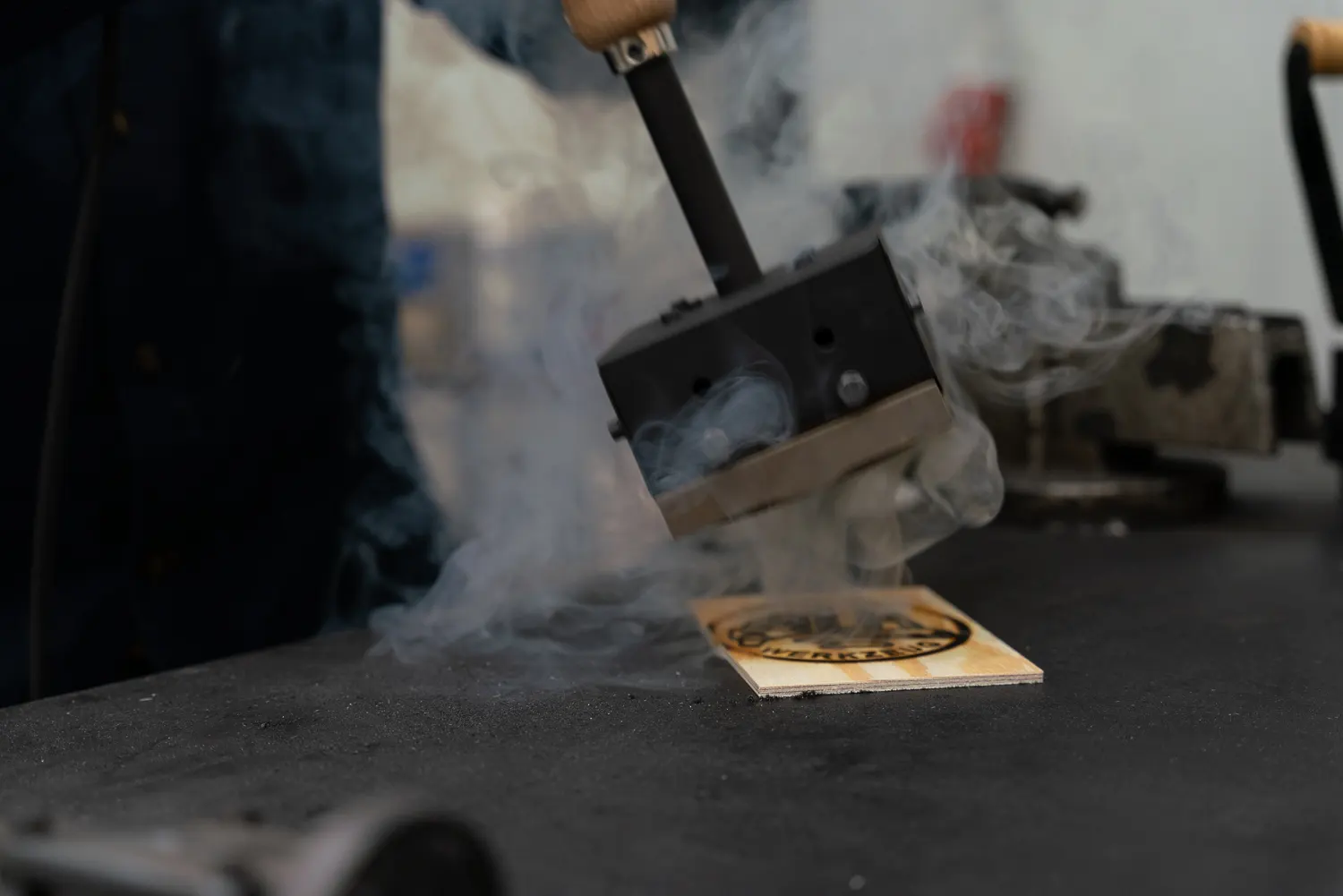 Versatile products
Our branding irons offer a wide range of applications
Our tools are being used to permanently mark any kind of wood, plastics, leather and other things: Some companies use ALK tools to comply with regulatory requirements such as IPPC-markings within the EU. Others use our stamps to create stylish logos on give-aways and packaging. Or to protect their wooden belongings. Or to mark their own beautiful products. And so on.

Heat controller
Our tools use the perfect temperature for many purposes in standard use. If you have a specific requirement it might be an option to lower the heat provided. NS2003 is a controller that can control the wattage.

Spare parts
Just about anything you might need for your ALK tool, we have it. Due to the designs of our stamps, we can provide spare parts even for stamps that have been in use for a long, long time. This includes branding plates, heating elements, wodden handles etc.

Letters and numbers
If you would like to change certain marking elements such as serial numbers or names, we can help. Our services include preparing the burning plate for exchangeable elements (dovetail connection) and providing you with the right set of letters and numbers.

Services
Sometimes, your product needs help. Send it to us for fast relief. We can exchange burning elements, replace broken wires or whatever else is needed.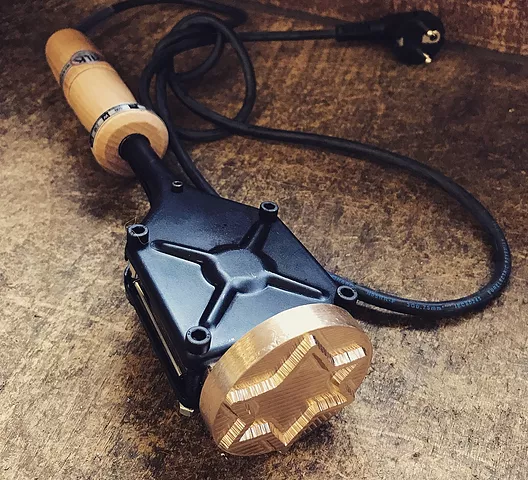 Standard ALK-Series.
Standard ALK stamps are made for various square and rectangle branding sizes from 10x10mm up to 150x35mm. You can always change the branding plate with any of the other options available for the specific stamp you're using. They heat up in less than 10 minutes and, equipped with a solid wooden handle and perfect weight, are easy to handle for everyday usage.
Of course, extra branding plates are available and you can also use pre-milled plates that allow changing characters for quick branding alterations.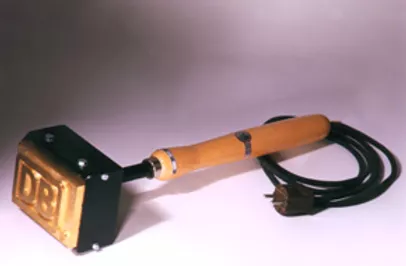 HLP-Series.
Our HLP products are larger than the standard ALK-series and come in four types that allow branding sizes from 105x80mm up to 120x100mm with each 800W.
Please see below to get a first impression of some product types. For sizing and all technical information please download our current product range list. If unsure, ask us or our distributors!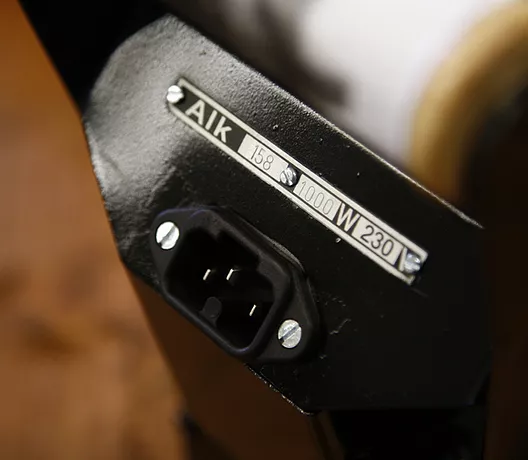 S-Series.
The largest branding irons we produce come in 13 different sizes depending on your need. Our S-series heats up with high-performance cartridges that reach up to 1600W. They have been used for decades in all kinds of production processes and are highly reliable. Like all our stamps, they are very solidly manufatured and reliable for years. Please see below to get a first impression of some product types. For sizing and all technical information please download our current product range list. If unsure, ask us or our distributors!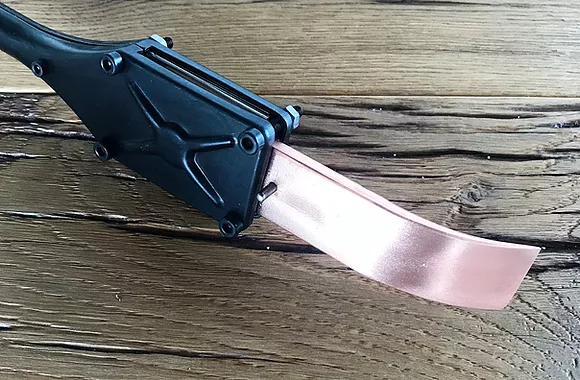 Original ALK Welding irons.
We are really proud so many customers have been using our high quality welding irons for all kinds of purposes for many years now. Whenever you need to connect plastics, maybe when laying a floor, or when you need to precisely cut soft materials, e.g. foam, our tools help accomplish your tasks. Our welding irons are quickly heated up, provide a good grip and enough power for continuous use.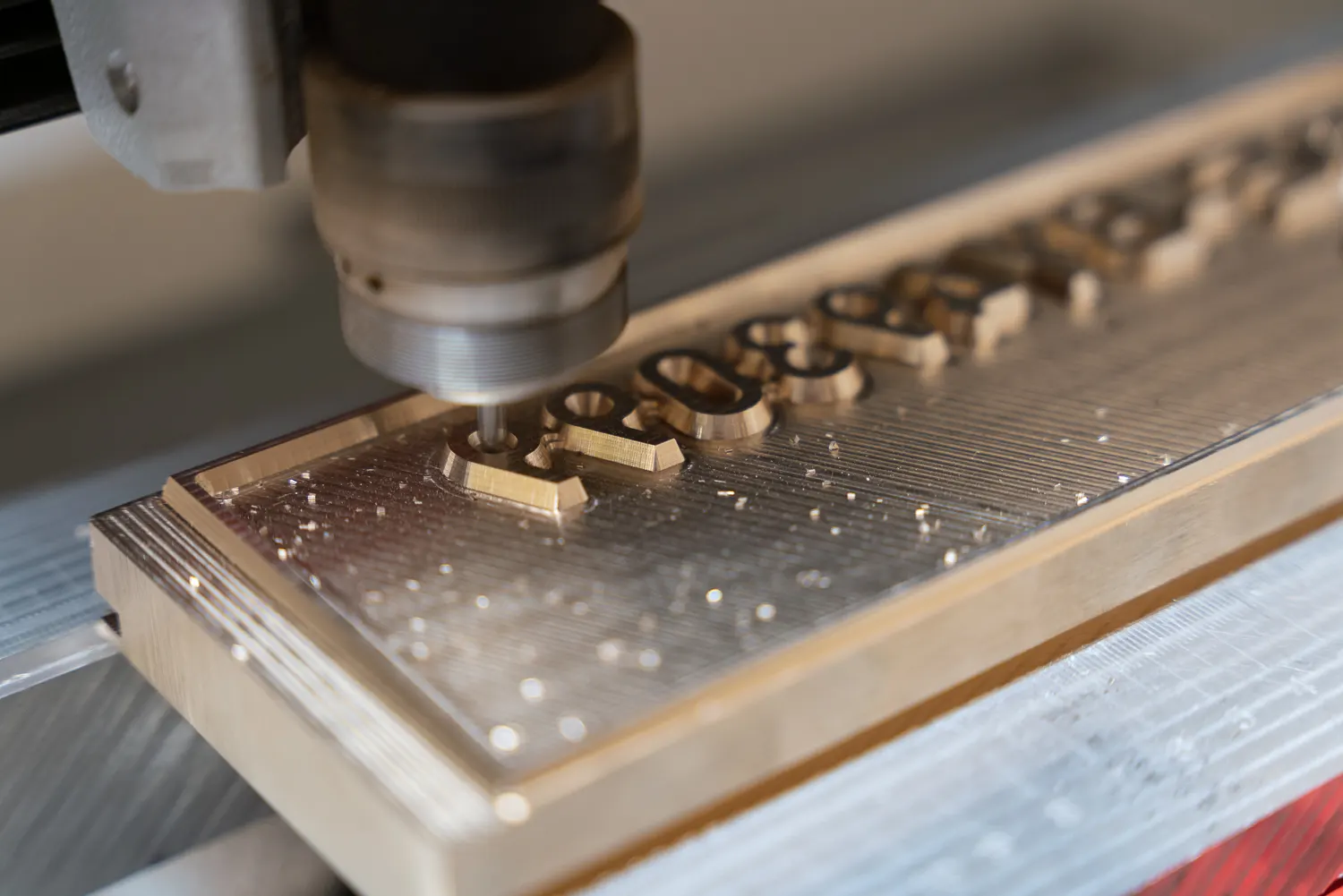 Burning irons including engraved plates.
Of course we also engrave all our burning plates for use with any of our stamps. Please ask for a proposal at info@alk-tools.com. In order to engrave with high quality, we will need your data in a digital format and the right size as vector grafic.
Contact
Norddeutsche Apparate-Bau-Anstalt Lyck & Co. GmbH
What differentiates your products from others?
Quality and heat is key. Our stamps are build to quickly heat up and provide enough power to keep working even if you use them for multiple brandings in short periods of time. So if you compare us to other stamps, take a close look at the voltage and wattage. All material used is extremely solid and provides the quality needed for years to come.
How do I find the perfect branding iron size?
Find a stamp as close to your actual marking need but allow 1-2mm from the marking size to the actual stamp size.
Where do I buy your products?
Almost every stamp dealer in Europe sells our products. Simply contact your local dealer. But you can also conveniently purchase our products from our store.
How do I cool down used stamps quickly?
PLEASE DO NOT USE WATER! Our stamps are built with electric materials and will break if soaked in water. Many of our customers use stones to deposit the stamps as they are hot, some more than 400 degrees Celsius.
Why does the side part surface area sometimes look scrumbled after first usages?
The side parts of our smaller stamps (Standard ALK) are galvanized but not coated. If the surface look changes it is not technically changing the quality of the product and you can keep using it for any of the purposes you need it for.
How do I control temperature to mark different materials?
We offer a control unit that changes the stamps voltage and therefore alters the heat being produced. You can use it and find the perfect heat needed to brand your specific surface material.
Can I use my own delivery service to pick up deliveries?
We are currently using DPD for all standard and express deliveries throughout the world. This makes pricing competitive and processes smooth. Please understand that we therefore do not provide pick-up for other delivery services.
Distributors
Norddeutsche Apparate-Bau-Anstalt builds branding stamps and soldering irons, but does not offer engraving services. We offer direct sales and also work with our long-term distributors.
About us
Our products can be used for permanent marking of a wide variety of materials such as wood, plastic, leather or cardboard.